E-Stitches Berlin #4: Unusual E-Textile Techniques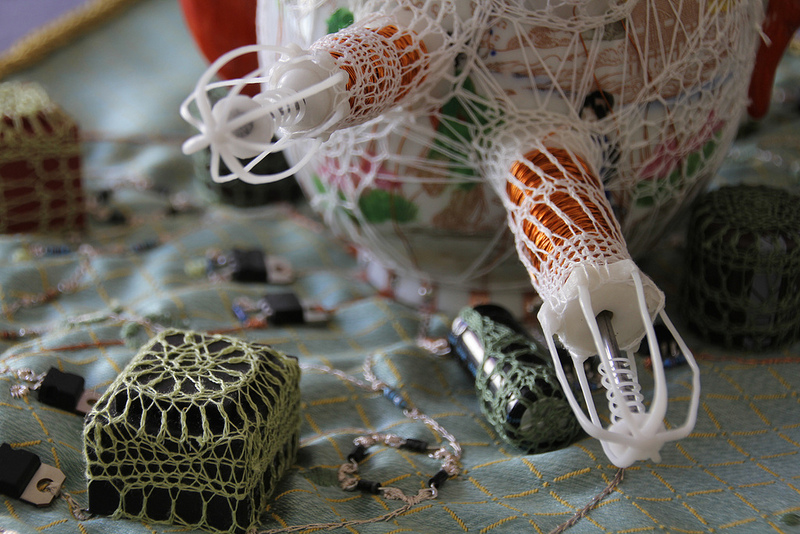 Thursday January 24th, 2019
doors open 19:30, talks start 20:00
An evening of talks and discussion about less usual electronic textile (e-textile) techniques such as: woven speakers, lasercut fur, pleated antennas, crochet solenoids….
KOBA, Görlitzer Strasse 72, 10997 Berlin
open to public, free entrance
---
Presentations by: Berit Greinke, Paula van Brummelen, KOBAKANT
---
Berit Greinke is a junior professor in Wearable Computing at Berlin University of the Arts and Einstein Center Digital Future (ECDF).
Her research focuses on engineering design methods and fabrication techniques for electronic textiles and smart materials, combining crafts with novel manufacturing technologies. Her work is multidisciplinary, informed by research and practice within design, art, physics, materials science and electronic engineering. She aims to initiate innovation and foster a collaborative relationship between arts and engineering disciplines, fluidly crossing boundaries by producing designed objects, installations, performances and cross-disciplinary workshops.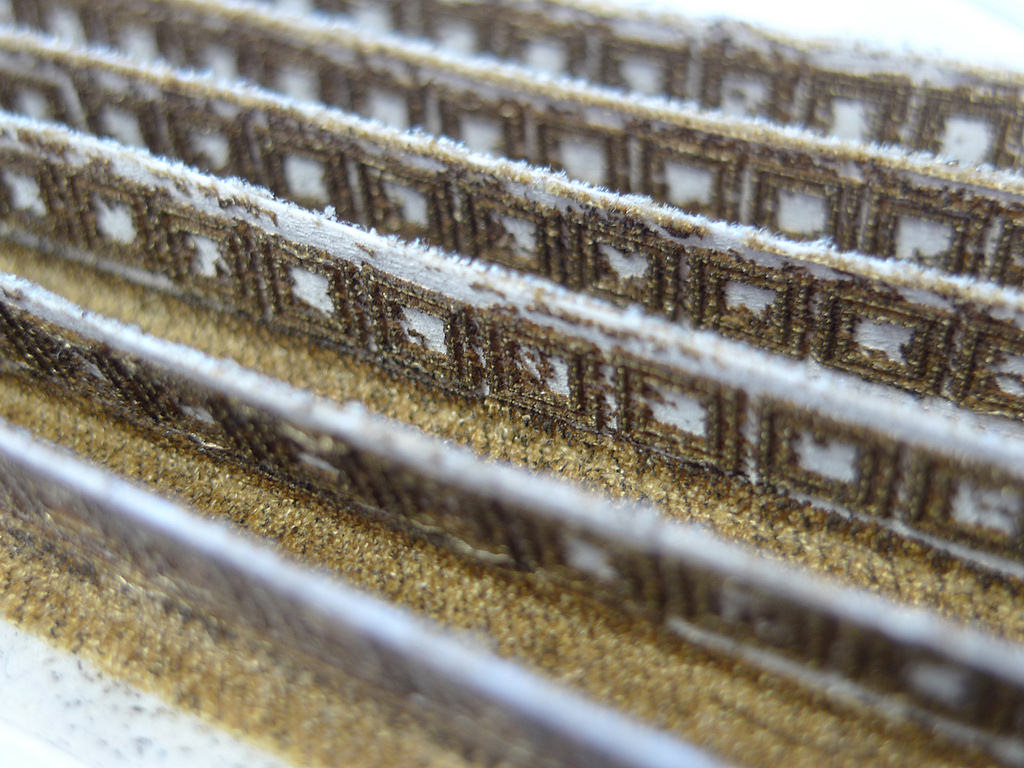 ---
Paula van Brummelen has been working as a design researcher at DXM (Design und experimentelle Materialforschung, weißensee kunsthochschule berlin) since completing her master's degree in textile and surface design at the weißensee kunsthochschule berlin and in art education at the Hochschule der Künste Bern. Her research focuses on adaptive structures and soft technologies.
At DMX, she is responsible for the development of kinetic surface structures with integrated smart materials as part of the Sound Adapt R&D project. As the project name suggests, these surfaces will be used in the context of room acoustics.
A further focus of her research is on the relationship between humans and materials and how this can be influenced by the use of interactive technologies. In addition to her practical work on flexible interactive surfaces, she passes on her knowledge in this field in the Lab for Interactive Technologies at the weißensee kunsthochschule berlin.
---
Mika Satomi and Hannah Perner-Wilson have been collaborating since 2006, and in 2008 formed the collective KOBAKANT. Together, through their work, they explore the use of textile crafts and electronics as a medium for commenting on technological aspects of today's "high-tech" society. KOBAKANT believes in the spirit of humoring technology, often presenting their work as a twisted criticism of the stereotypes surrounding textile craftsmanship and electrical engineering. KOBAKANT believes that technology exists to be hacked, handmade and modified by everyone to better fit our personal needs and desires.
In 2009, as research fellows at the Distance Lab in Scotland, KOBAKANT published an online database for sharing their DIY wearable technology approach titled HOW TO GET WHAT YOU WANT.
Mika Satomi, KOBAKANT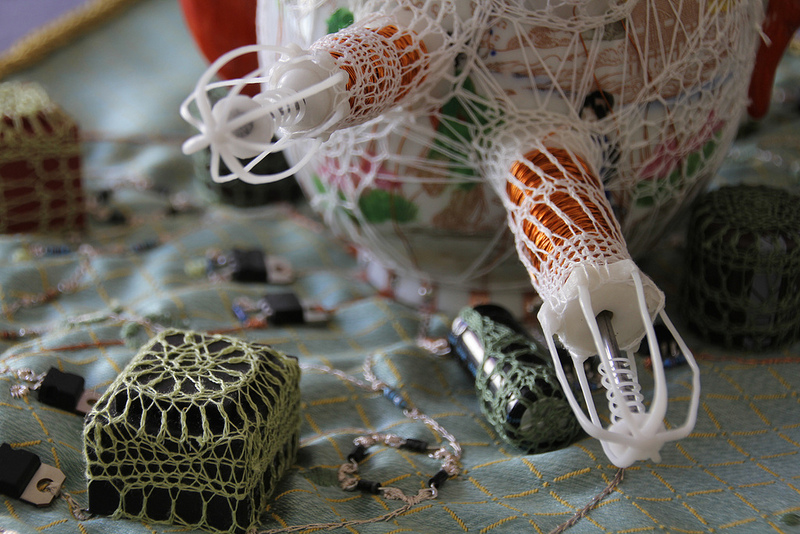 Hannah Perner-Wilson, KOBAKANT