E-Stitches Berlin #3: Taking Ownership of your Wearable's Data – Oct 11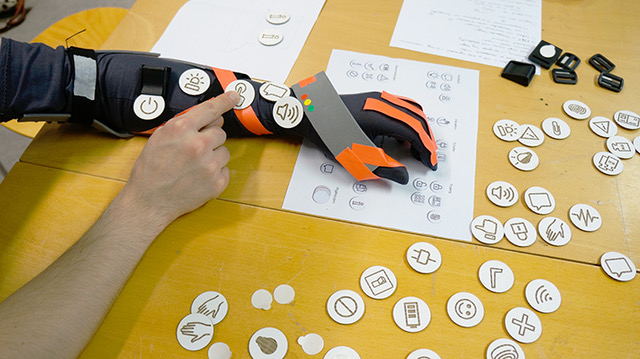 Katharina Lorenz, Rahel Flechtner: PowerGrasp
Thursday October 11th, 2018
doors open 19:30, talks start 20:00
KOBA, Görlitzer Strasse 72, 10997 Berlin
open to public, free entrance
---
Presentations by:
– Max von Grafenstein:
http://www.innovation-law.berlin/
Taking ownership of wearables' data by applying the approach of data protection by design
– Katharina Lorenz, Rahel Flechtner: PowerGrasp :
http://www.design-research-lab.org
A soft and smart exoskeleton for arm, hand and shoulder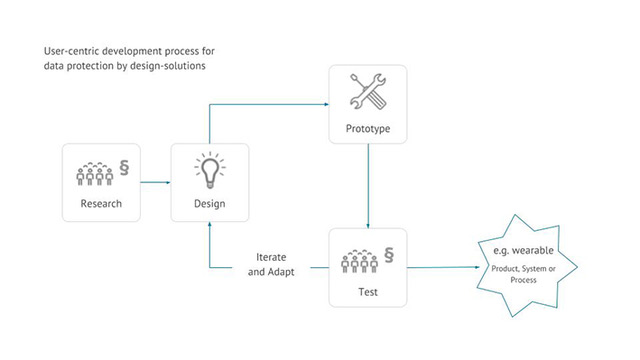 image by Max von Grafenstein
---
BIO
Prof. Dr. Maximilian von Grafenstein LL.M. is Professor for "Digital Self-Determination" at the Berlin Career College of the University of the Arts in Berlin (UdK), part of the Einstein Center Digital Future (ECDF). He is also co-head of the research program "Data, Actors, Infrastructures: Governance of Data-Driven Innovation and Cybersecurity" at the Alexander von Humboldt Institute for Internet and Society (HIIG). Max' research focuses on the regulation of data-driven innovation focusing on "Data Protection and Security by Design".
For the past four years, Max led the HIIG Startup Law Clinic, where he assisted over 100 startup entrepreneurs in solving legal issues related to their product and business model innovations. His first own startup, MAUERSCHAU was founded by Max in 2013, which provides location-based access to cultural content via a mobile augmented reality app. His new startup INNOVATION AND LAW specializes in privacy and security-by-design solutions as well as data protection certificates and behavioral guidelines.
---
BIO
Katharina Lorenz is a research assistant at the Design Resesarch Lab of the Berlin University of the Arts Berlin. She studied product design with a focus on interaction design at Kunsthochschule Berlin Weißensee. Using participative design methods, she creates motivating interaction concepts in a health and industrial context.
Rahel Flechtner holds a Bachelor's degree in Industrial Design from the FH Magdeburg-Stendal and a Master's degree in Interface Design from the FH Potsdam. She worked at Phoenix Design in Stuttgart as a User Experience Designer and currently works as a freelancer at the Design Research Lab of the University of the Arts Berlin. Her focus is on physical interaction and prototyping.
Impressions and experiences from the design process for the development of a soft and smart exoskeleton for arm, hand and shoulder for force support in an industrial context.
Within the framework of the interdisciplinary research project PowerGrasp an intelligent arm, hand finger orthosis for force support and relief during manual activities of employees in the assembly of the automotive industry is to be developed. Our role and task in the project is to support the development process by participatory design methods to involve users in the development and design process as well as to discuss morally relevant topics in this context. In our presentation we want to share and discuss different impressions and experiences from the design process with you.