What happened in February?
Commissions
Commission #7: Sebastian's Party Geometric Jacket
Commission #8: Xander's Leather Spider Jacket
Commission #9: All Your Base Costumes for a participatory theater play
---
Bumblebee Breakout
For the All Your Base Costumes we developed this connector that makes the connection between a piece of 1,5mm diameter sideglow fiber optic and an SMD Neopixel (controllable RGB LED). The four connections from the LED are broken out to rings on a tube which holds the LED on one end and holds the fiber optic from the other end.
Flickr set: https://www.flickr.com/photos/plusea/albums/72157666389852658
Step-by-step tutorial: http://www.kobakant.at/DIY/?p=7166
---
Block Pattern development with Ben


We have been developing basic pattern blocks with Ben. Usually base for these patterns are made with size M (36 or 38). We compared multiple fashion brand sizing, and decided to go with Hannah's measurements as our standard size M (38). We had also an idea to make our pattern uni-sex, but as it is more tricky to make a good uni-sex pattern, we decided to make both the woman and man basic block patterns.
We started off with tight fit top and slim pants, then moving on to loose fit top (shirt) and super loose fit top (jacket) and two types of skirts. Now we will grade/size these patterns with Textilburg so we are equipped with all different sizes of patterns. We will do the same for men's pattern starting with size M.

---
Shoptalk #2: Longing for Longevity
Will eTextiles be sustainable?
We invite 4 experts to give us an insight and framework to discuss the above issues. We would like to invite all the audience, to join the discussion about the sustainability and practices of e-Textiles/ wearable technology.
March 1st 2018 19:00-, Talk starts 19:30-
Invited speakers: Frank Becker, Anne Prahl, Danijela Simonovska (http://so-use.net)
The evening of the talk was the coldest day of the year (-11 degrees!) and unfortunately a lot of people decided to stay home.. Although, we had enthusiastic audience who are eager to engage in discussion. We had a very nice hot discussion to match the cold evening.
---
We got WORTH funding to develop the Lulu!
>> http://www.kobakant.at/KOBA/lulu-collaboration-with-maurin/
>> https://github.com/eTextile/Lulu
---
Reflections on Sustainable Practice
Longevity Aspects in Practice: http://www.kobakant.at/KOBA/longevity-aspects-in-practice/

More time, less waste?: http://www.kobakant.at/KOBA/more-time-less-waste/

---
Featured in Magazine
View full PDF: https://hackspace.raspberrypi.org/issues/4
>> http://www.kobakant.at/KOBA/koba-featured-in-hackspace-magazine/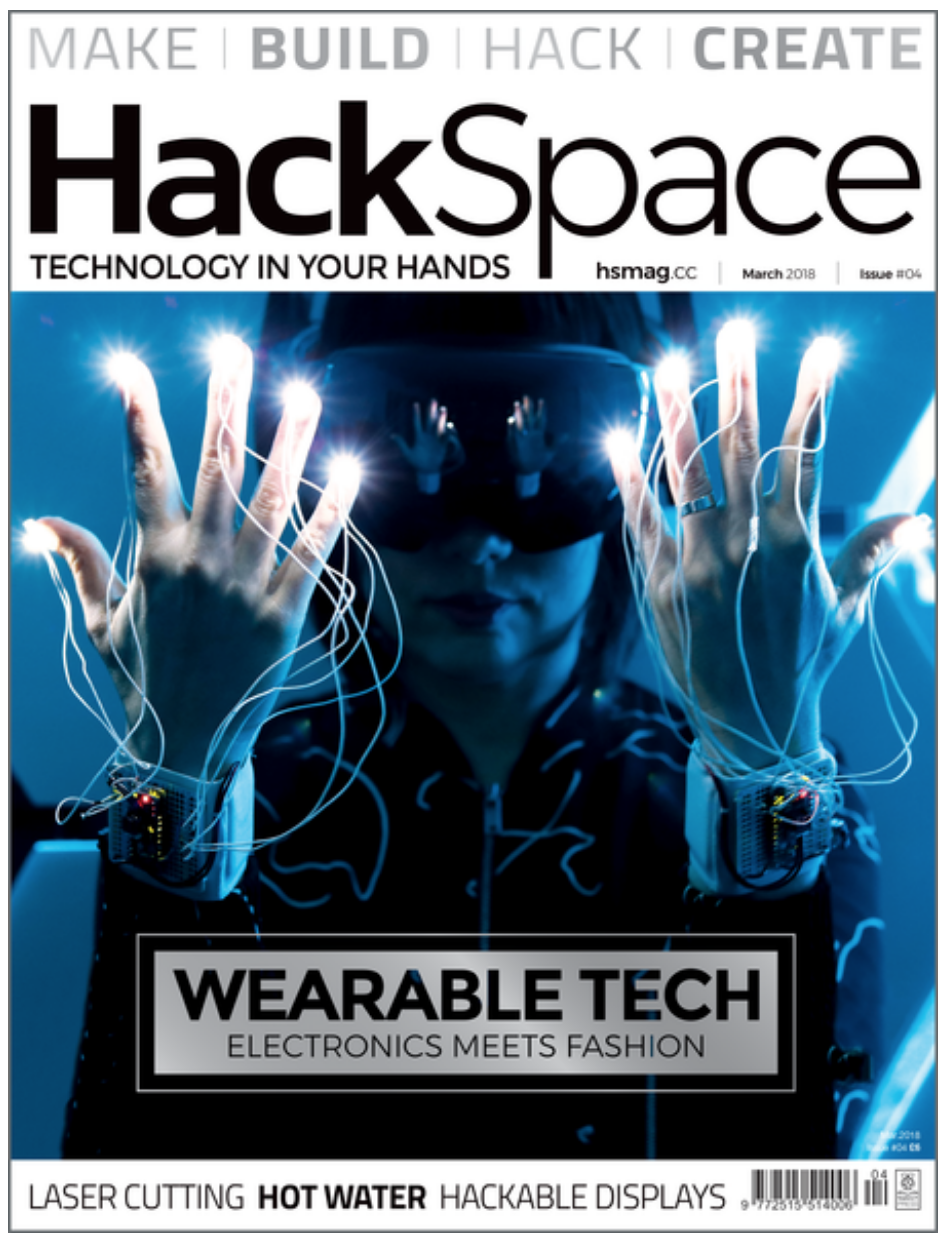 ---
Photo-shoot by Thomas
In January we were visited by photographer Thomas Straub who took these photos and put together an article about KOBA for the trend magazine Trend Tablet.
---