OPENING EVENT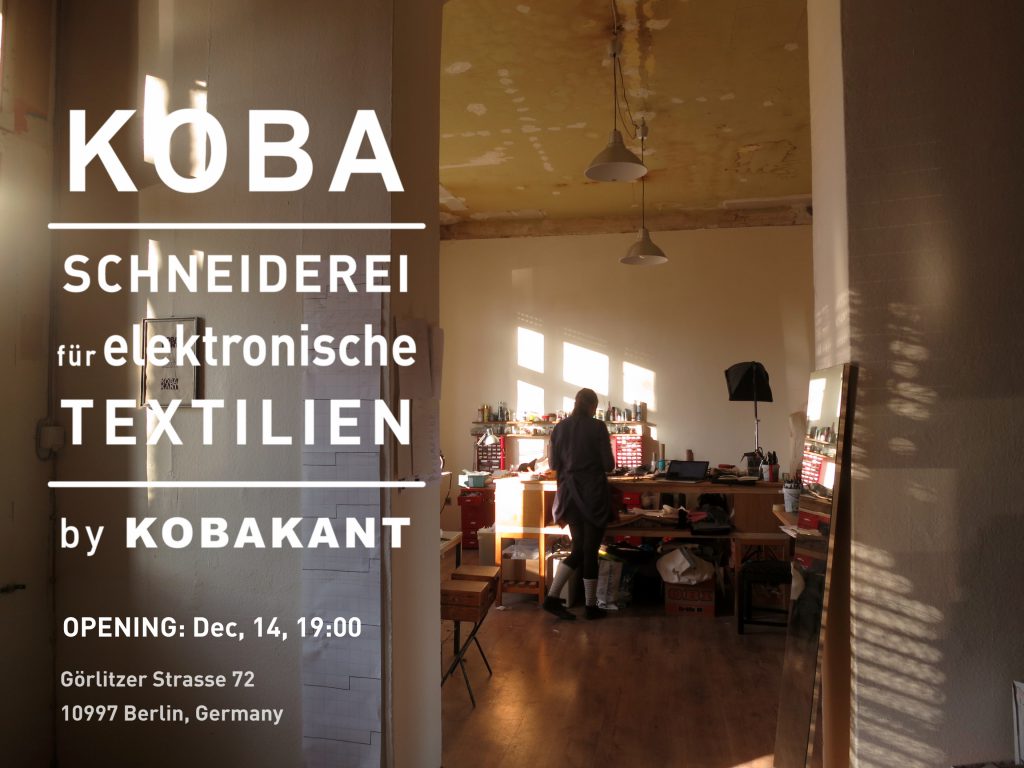 KOBA by KOBAKANT
A Tailor Shop for Wearable Technology in Berlin
WHEN: Thursday December 14th, 19 – 22:00
WHERE: Görlitzer Strasse 72 (Kreuzberg), 10997 Berlin, Germany

WHAT: AT KOBA we sew conductive fibers into fabrics to create unique made-to-order wearable technology just for you.

WHO: KOBAKANT
Mika Satomi and Hannah Perner-Wilson have been collaborating since 2006, and in 2008 formed the collective KOBAKANT. Together, through their work, they explore the use of textile crafts and electronics as a medium for commenting on technological aspects of today's "high-tech" society. KOBAKANT believes in the spirit of humoring technology, often presenting their work as a twisted criticism of the stereotypes surrounding textile craftsmanship and electrical engineering. KOBAKANT believes that technology exists to be hacked, handmade and modified by everyone to better fit our personal needs and desires.
In 2009, as research fellows at the Distance Lab in Scotland, KOBAKANT published an online database for sharing their DIY wearable technology approach titled HOW TO GET WHAT YOU WANT.
MORE:
>> KOBAKANT – art collective
>> How To Get What You Want – DIY documentation