Meet the Experts
These are the experts who give us their perspectives in our Expert Opinion column.
---
Anne Prahl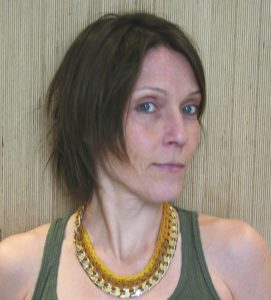 Expertise: Design for Sustainability
Anne Prahl is an independent design professional with over 20 years of experience in the sports and fashion industry and specialises in design-driven sustainable innovation, which embeds opportunities to improve resource efficiency and enable more considered consumption.
Her projects involve design research and writing, trend forecasting and analysis, creative direction and design and development of materials and products, as well as inspiring others through motivational talks and tailor-made workshops & training. Anne holds an MA in Design for Textiles Futures and a PhD in sustainable design for Wearable Technology from the University of the Arts London.
>> www.linkedin.com/in/anne-prahl-phd-2983627/
Perspectives:
What is sustainability…
Designing Longevity
---
Robert Pfaller
Expertise: Philosophy and Cultural Theory
Robert Pfaller is a Professor of Philosophy and Cultural Theory at the University of Art and Industrial Design in Linz, Austria. Founding member of the Viennese psychoanalytic research group "stuzzicadenti". 2007 he was awarded "The Missing Link" price for connecting psychoanalysis with other scientific disciplines, by Psychoanalytisches Seminar Zurich – for the German edition of his book "The Pleasure Principle in Culture: Illusions Without Owners" ("Die Illusionen der anderen. Ueber das Lustprinzip in der Kultur. Frankfurt/Main: Suhrkamp, 2002).
>> http://www.robert-pfaller.com
Perspectives:
---
Frank Becker
Expertise: Sustainable Development
Frank has been working since 2001 in the area of sustainable development in the context of regional economics, re-use strategies as well as social cooperation networks.
>> http://www.zewk.tu-berlin.de/v_menue/ueber_uns/team/becker_frank/
Perspectives:
…
---
Rachel Freire
Expertise: Bespoke Tailoring
Rachel has over ten years of experience in fashioning custom textile commissions and more recently is also working in e-textiles and wearable technology, with an interest in mapping data to the body.
Perspectives:
…